The course consists of 5 levels from beginner level to proficient level.
It gives students the flexibility to plan their study time.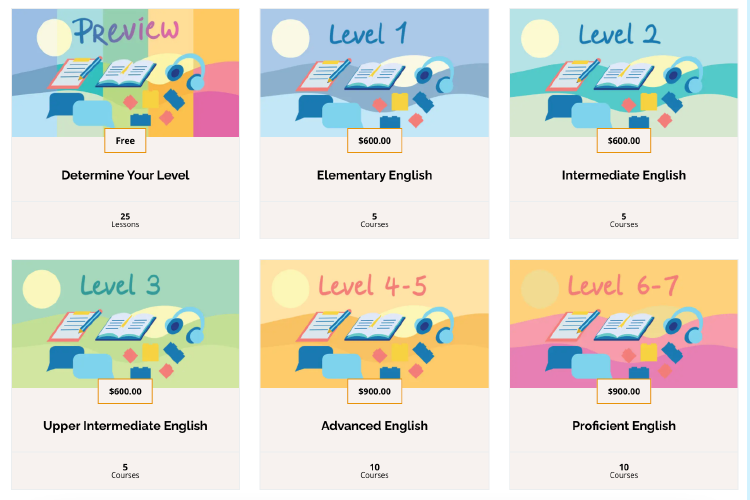 The courses offer students the ability to learn at their own place at anytime and anywhere on any devises.
There are workbooks and workbook keys for self-learning.
The higher level courses include exam guidelines and practices for public English Examinations.